Alias :
Alias & Tarsier: Plane That Draws A White Line

- 2006 - Anticon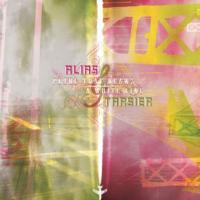 Tracklist :
1. Plane That Draws a White Line

2. Nocturnal Eye

3. 9:24 Cigarette [Version 1]

4. Sleepy.

5. Plane That Draws a White Line [Boom-Bip Remix]

6. Rising Sun [Christ, Red Shift Remix]

7. 5 Year Eve [Neotropic Remix]

8. Ligaya [Odd Nosdam Remix]

9. Dr. C [Healamonster Remix]
Communauté : notes des membres
Vous devez être inscrit à Mon Trip-Hop.net pour pouvoir noter un album et voir les notes de vos amis.
Si vous n'êtes pas encore membre, inscrivez-vous sur cette page en 30 sec.
Note moyenne donnée par nos membres :





(4 notes).